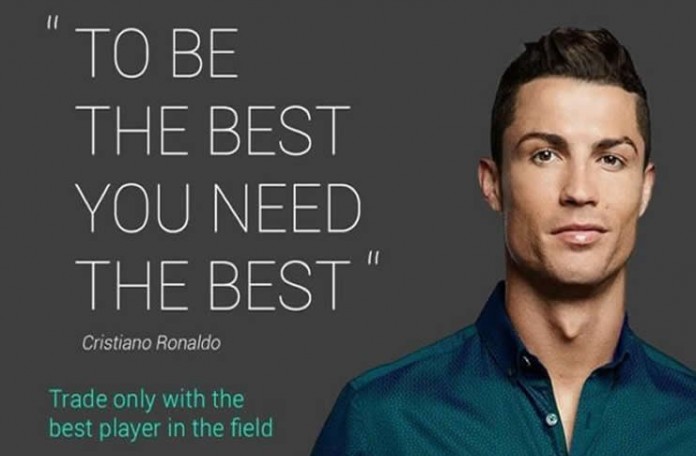 XTrade is a leading international provider of CFDs owned and operated by the XTrade Group, that was founded in 2010 and provides over 300 tradable instruments including major forex pairs, global Indices, shares and soft commodities trading. XTrade has a global presence with offices across five continents along with clients in over 140 countries.
XTrade is a unique broker in more ways than one, its trading platforms are unique and feature-packed, while its choice of available tradable assets is unparalled and its comprehensive training center at the disposal of all customers is so rich in contents that it has already won the broker several awards. The uniqueness of XTrade is also reflected in the enticing range of bonuses that it offers its clients and within the same spirit comes also the recent exclusive partnership signed between XTrade and Cristiano Ronaldo, through which the celebrity star footballer became XTrade's new face, the broker's ambassador.
This is an industry first, cause although forex and binary options brokers had reached partnership and sponsorship deals with football clubs, high profile football stars, especially of such high caliber, were until now considered to be out of reach for companies focusing on the retail branch of the online trading markets.
Through this extra-ordinary move then, XTrade's aim is none other than further extending its brand awareness and its global reach and thus target clients through a face which most of the global population recognizes very well.
As Mark Leigh, the Head of Operations at XTrade remarked during the announcement of the deal: "We are very excited to have Cristiano Ronaldo as our partner. We recognise strong similarities between us, as we both strive to be the number one performers in our fields. This partnership signifies an opportunity to support one of the world's most exciting talents while promoting our market-leading and innovative online CFD trading products globally, increasing our international presence."
Indeed, four-time Golden Boot winner Cristiano Ronaldo who also has a huge impact in the world of social media as well, since he was the as the first athlete to reach over 200 million social media followers across Facebook, Twitter and Instagram, is bound to enable, through this strategic partnership, XTrade to promote its brand and expand its reach in the football industry and beyond.
The deal was brokered by Polaris Sports Limited, which is the official representative of Ronaldo. The company commented in a relevant statement: "Our focus is always to have Ronaldo associated with the best global brands, and XTrade is a great example of it, " while the football star himself pointed out that "To be the best, you need the best. That is why I have chosen to partner with XTrade, one of the world's leading digital trading platforms. And there is no easy way to become the world's best. The only way is through perseverance, practice, and more practice – until perfection."
To mark this milestone partnership XTrade is running a limited time promotional campaign which is an exclusive offer for Ronaldo's fans under the slogan: "Put the powerful 7 into business!" The offer entails that, subject to certain terms and conditions, anyone who becomes an XTrade customer during this period can get 77% bonuses on all deposits made during their first 7 days of trading!!

To take advantage of this promotion and other incredible offers from XTrade, click here.