A relative newcomer on the booming online retail binary options scene that appears to hold a lot of promise and potential is PWRtrade.com, which is owned by GN Capital Ltd. They are located at Trust Company Complex, No. 75518, Majuro, Marshall Islands., having its headquarters in the British Virgin Islands. Clients can expect that their demands will be met and their trading strategies will be effectively implemented with the help of valuable market tools and against the backdrop of a trading environment that is fair, transparent and easy-to-use, coupled with the exceptional service offered by the broker. Let us have a closer look at this promising, new broker to discern whether these claims are true:

To take advantage of our exclusive bonus, simply open an account on pwrtrade.com by clicking on the link above. Our bonus offer will be automatically acquired.
Open Real Account Free Demo Account
The platform
The platform used by PWRtrade is the very popular, reliable and feature packed platform designed by Spotoption, Spot 2.0. A clutter free, fresh and clear interface enables traders to place their trades in an environment that is not only user-friendly, but also easy to understand and learn to use effectively, while at the same time offering flexible and versatile added features that further enhance the trading experience. Besides the online version of the trading platform, PWRtrade has also taken into account the needs of traders wishing to trade on the go, through their smartphones and other devices, by having available a mobile application for use on their Android or Iphone devices from anyplace and at any time, always in a very secure environment. They offer the full trading software which includes Ladder and One Touch options, along with Forex trading.
Moreover, and showing that it is responsive to the newer trends in the industry PWRtrade has the SpotFollow feature enabled, through what it calls "PWRFollow" allowing its clients to take full benefit of the advantages offered by social trading and giving them access to the trading history and patterns of thousands of other, successful traders, the choices and success of whom they can copy and replicate in order to gain equally good results.
Types of trading
The types of trading supported by the platform used at pwrtrade are wide and they ensure that all traders, be they novices or more seasoned ones, will be able to find the trading type that best suits their preferences and skills in order to succeed. Traders are not left without a more than satisfactory variety when it comes to choosing what and how to trade, because, due to the power, versatility and flexibility of the SpotOption platform, these assets can be traded with many types of options, which include not only the traditional Call/put type, but also one-touch, ladder, pairs, and 60-second options. Moreover, the trading experience is made even more flexible since PWRTrade gives traders the ability to sell options early, double up, or roll them over straight from the charts. As a result of all these, potential payouts can be said to be high, with returns topping out at 85%.
Asset list
The tradable assets list offered for trading by pwrtrade is not static as it changes from time to time either in order to include specific client requests or to adjust to certain developments in the global financial scene. Typically, the offering includes more than 90 different assets from across the currencies, commodities, stocks and indices markets. However, the current assent index contains 30 different forex pairs, 16 major stocks, 10 different commodities and 15 indices from across the globe. Although not mind blowing, this range of assets is more than adequate and all traders will definitely find an asset or asset combination to suit their needs and preferences.
Account types

Opening an account with pwrtrade is a very simple and fast process and it is completely free. Traders can choose one of the three account types available depending on the initial deposit amount they are willing to commit. Moreover, a distinguishing feature of pwrtrade is that it is particularly suited to Muslim traders since it also offers Islamic Trading accounts which are in compliance with Sharia law. More specifically the Islamic accounts allow trading with no extra fees or interest, while funds are held in separate, segregated accounts not involving locked periods or use of margin.
As regards the general account types, for as little as 250$ and for amounts up to 500$, one can open a Micro Package account. An initial deposit between 500$ and 5000$, one can open a Basic account which ensures a 50% welcome bonus and includes daily market updates as well as assistance from a professional account manager. An initial deposit between 5000$ and 15000$ gets you a Select Package account, which comes with a 75% welcome bonus. Finally, depositing more than 15000$ will get you a Platinum Package account with a 100% welcome bonus, also gaining you access to premium training and a senior account manager to help you enhance your trading experience and chances for success.
Deposits and withdrawals
The deposit and withdrawal procedures with pwrtrade are both free and can be carried out in a straight forward and fast manner, however, there is a $30 fee for withdrawals via wire transfer. The minimum deposit amount is $250 nd minimum withdrawal is $50, while there is no withdrawal fee. The currencies supported are US dollars (USD), Euros (EUR) or Sterling (GBP), while all trading activity is shown in USD and all deposits in any additional currency are converted to USD at the exchange rates on the day of the deposit. The accepted payment methods include all major credit cards, such as Visa, Maestro and Mastercard, debit cards, as well as secure Wire Transfer and Skrill. Withdrawals requests are usually processed within 3-7 business days depending on the account type trader is signed up for.
Customer Support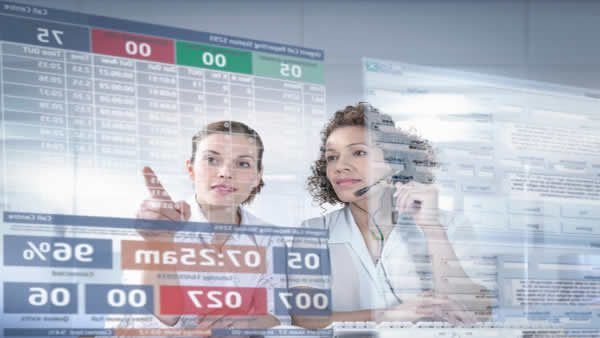 The pwrtrade website does cover the need of a significant portion of traders in the global community to be able to trade in their own language since it is available in English and Arabic, with more languages to come as they continue their expansion. All customers can easily access the comprehensive and detailed FAQs sections of the website in order to seek answers to their queries. Moreover, the broker's customer service department can be contacted directly either via live chat from the website, by sending an email or by phone at the local phone numbers available in the U.K., Bahrain, Australia, South Africa, Cyprus, and Canada.
Besides having dedicated account managers assigned to each client in order to assist and guide them throughout the trading process, the broker also offers its customers an educational academy, which currently contains useful information on the basic principles of binary options trading, while its content is set to be enriched since its training videos section is currently under construction.
Conclusion

The people behind pwrtrade may not have re-invented the wheel when it comes to what they offer to binary options traders, however there was not much need for that anyway. What they do though is provide a good choice, though an offering that is designed to adjust and adapt to the needs of traders of all types and expertise levels. Moreover, they seem to appreciate the value of a friendly, personal, one on one approach and appear willing to offer their account holders the guidance necessary to achieve success and profits when trading binary options online. Therefore, if you are new to the sport or are seeking a fresher broker to replace your existing one, then perhaps pwrtrade is exactly right for you…have a go to judge for yourself!.
Open Real Account Free Demo Account